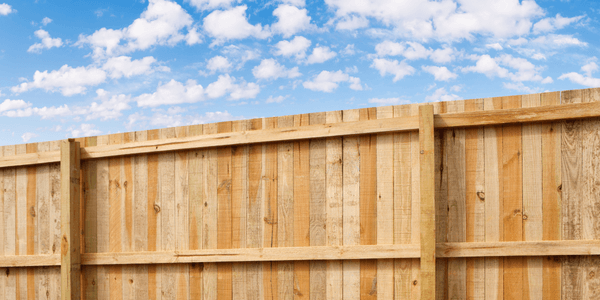 Longview Fence Company
Free Quotes
Licensed and Insured
Over a Decade of Experience
Satisfaction Guaranteed
Fence Company Tyler TX
Tyler, TX has relied on the expertise of Longview Fence Company for over a decade. With a high-quality service at an affordable price, we're confident you'll be satisfied. Offering both installation and repairs on all types of fencing, we're the go-to fencing business in Gregg and Smith Counties. With our experience and knowledge of the industry, we're able to help residential and commercial customers with just about any type of fencing project. Call today to get your next project started. We're excited to hear from you!
We serve a large area mostly located around Gregg and Smith Counties, including the following cities: Chapel Hill, Whitehouse, Blackjack, Douglas, Salem, Wright City, Gladewater, Kilgore, Danville, Rolling Meadows.
Tyler, TX Fence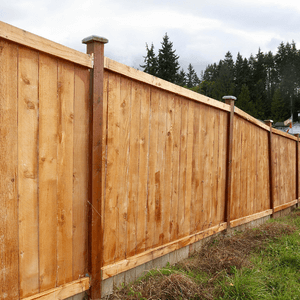 A new fence is a great way to add value to your home. It increases the curb appeal of your property, keeps your loved ones and pets safe from traffic, and provides some added security for your yard projects and possessions. In some communities, like those with HOA's, fences are required to be maintained and functional.
Whatever your specific fence situation is, Longview Fence Company can help. We can repair broken posts, planks, or panels. We can assist with broken gates and latches, and we're experts at replacing old and worn out fences.
Vertical and horizontal cedar board fences, vinyl and composite fencing, chain link, and wrought iron are some of our specialties. For a free estimate, call right away!
When we hired Longview Fence Company to replace our home fence, we were very impressed with how well they did their job. They did great work and gave us the best price. From the beginning, LFC was very different from the other companies in terms of customer service. Their attention to detail was impressive, and it was reflected in their work. I never imagined that I would say that about a fence, but the more I look at it, the more I like it. The total cost of the job was the lowest of the four bids I received. I cannot say enough good things about Longview Fence Company!

– Tim Bernard, Gladewater
Types of Fences
Wood fences are the most popular type of fences and they make up the majority of the work we do. Fences made from wood are environmentally friendly, easy to repair, and relatively cheap compared to the counterparts. They do need more care than those made of aluminum or vinyl, including staining and clear-coats, but their price point keeps them at the head of the pack. It's no wonder that wood fences dominate the neighborhoods and urban settings.
A vinyl fence is constructed from a type of plastic called PVC (polyvinyl chloride). This PVC material is combined with certain chemical components to give the fence outstanding strength, long-term durability, and protection from the elements. Since the fence is manufactured from PVC or similar materials, vinyl fences come in a huge assortment of colors. Vinyl can be a low-maintenance option when compared to other fencing materials, but the initial costs are usually higher.
Wrought Iron
These fences are constructed of wrought iron, which is an extremely durable material. Wrought iron fences are able to hold up to a lot of pressure while still needing minimal upkeep. Iron will rust, so any portions of the fence that are scraped or scuffed should be primed and painted quickly. Although they don't provide much in the way of privacy, their attractive look and longevity make them a good selection for numerous applications.
Chain link fencing is a great option to prevent pets, children, animals and unwelcome visitors from entering a yard, but it is generally not thought of as attractive like wrought iron or some wood fences. This type of fence is comprised of galvanized steel posts that sit at regular intervals, rails that typically run on the top and sometimes bottom of the fence, and the mesh fencing. Installing is not a hard job, but the parts are all fairly heavy and not easy to get into place. For this reason, most homeowners will opt to have a chain link fence installed by professionals. On its own, chain link does not provide much privacy, but homeowners can add privacy slats made from aluminum or plastic if desired. These slats are interwoven into the chain link to reduce the line-of-site.
Why You Should Replace Your Fence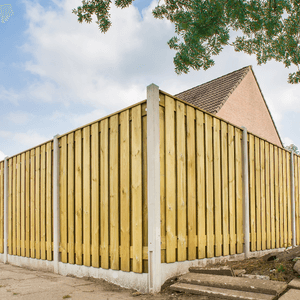 Safety: Fences are typically installed to keep children, dogs, cats, or horses from running off, injuring themselves, or getting lost. You might also be worried about your loved ones and pets falling into things like lakes, ponds, or streams and rivers. A fence keeps loved ones and pets inside the yard, where they belong.
Security: A fence can also keep strangers from gaining access to your property. Whether it's a person intentionally sneaking in to commit a crime, someone trespassing unintentionally, or maybe just an animal wandering through looking at your property and turning your garden into a buffet, keeping unwanted guests out of a yard is easy with the correct fence in place.
Privacy: Most of us look at our yard as an extension of our home. On those beautiful Texas days, we can't wait to get outside to BBQ, host pool parties, eat on the patio, and entertain our guests and families in our yards. No one ruins an outdoor event as quickly as a nosy neighbor. Keep those prying eyes out with a new fence.
Boundaries: Fences can also clearly communicate boundaries. By installing a fence, you let others know that there is a clear demarcation point between your property and the next.
Keeping Sights and Sounds Out: A privacy fence can provide a certain level noise abatement and also provide some some respite from looking at the neighbors yard. If you've got a noisy or messy neighbor, we recommend a new privacy fence, and possibly some strategically positioned trees or shrubs.
Curb Appeal: Last but not least, is curb appeal. The difference between an old faded fence and a new one is striking. Replacing an old fence can dramatically increase the look of your home and even increase the value. Some communities with HOA's may have rules in place for when you need to repair or replace a fence. Not complying with these rules can have negative consequences.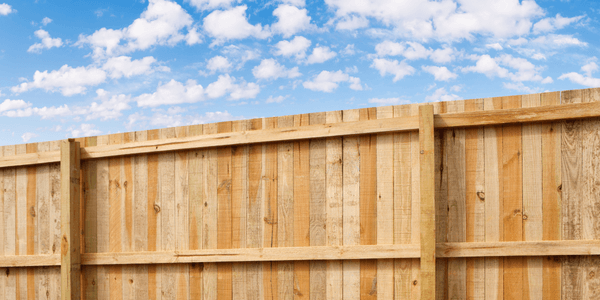 Call now for a free consultation!
Fence Repair
Sometimes replacement isn't necessary. When you've simply got a few planks that have come loose, a gate that isn't shutting or latching anymore, or a post or two that have snapped off in the last wind storm, you may not need a full replacement. A repair may be less expensive and faster than a full replacement.
But how do you know if you need a repair or a replacement? Call Longview Fence Company!
Our team has over a decade of experience installing and repairing fences. One of our experienced team members can come by for a free consultation. We'll determine the issues you're having, the likelihood of additional issues coming up soon, and assess the lifespan of your current fence. Armed with this information, you'll have a much easier time deciding on the route you'd like to pursue.